buliding wire BVVB electrical cable 450/750V
Базовая информация
Модель: BVVB power cable
Тип: изолированный
Conductor Type: Stranded
заявка: Метро, Обогрев, накладные расходы
Материал проводника: медь
Материал оболочки: ПВХ
Изоляционный материал: ПВХ
Форма материала: Плоский провод
Область применения: Огнезащитный
сертификация: RoHS, CE, ISO9001
Additional Info
Подробности Упаковки: 100m/Roll(other packing is optional)cheap electrical wire
марка: HY-cable, HY-cable
Место происхождения: Guangdong, China (Mainland)
Описание продукта
Specifications
1. BV,BVVB,RVB, RVVB,RVS electrical cable
2. Voltage: 300/300V, 300/500V ,450/750V
3. Wires & Cables professional manufacturer
4. OEM
1. Application:
The products is suitable for use in power installations, fixed wiring or flexible
connections for electrical appliances like lighting, electronic equipment, instrument
and communication equipment with rated voltage 450/750V or less
This product is fit A.C rated voltage up to and including 300/500V.
2. Use:
This product is suitable to be used in household appliances, electric tools and lighting.
3. Structure:
A: Copper Conductor
B: PVC Insulated
C: PVC Sheathed
4. Production Standards:
60227 IEC 42
60227 IEC 52
JB8734.3
5. Conductor:
Copper
6. Insulation:
PVC(Polyvinyl Chloride)
7. Jacket
PVC(Polyvinyl Chloride)
8. Operating Characteristics:
A. The permissible long-term operating temperature of cable conductor shall not exceed 70°C.
9. Specifications:
Specification Size and Technical Data (IEC01)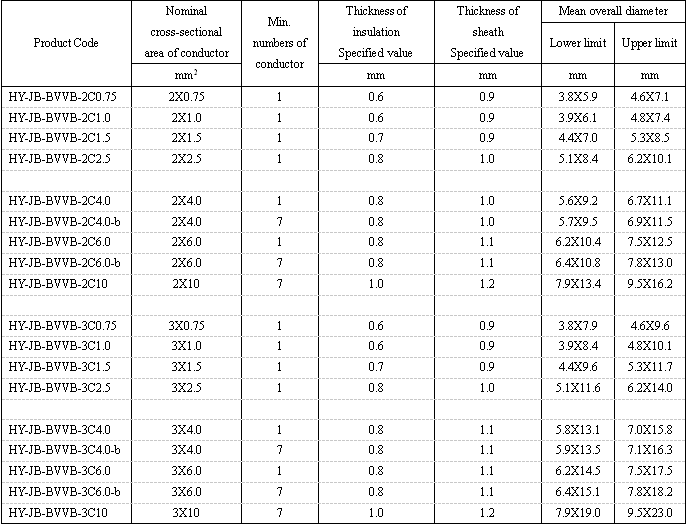 Packaging & Shipping
100m/Roll(other packing is optional)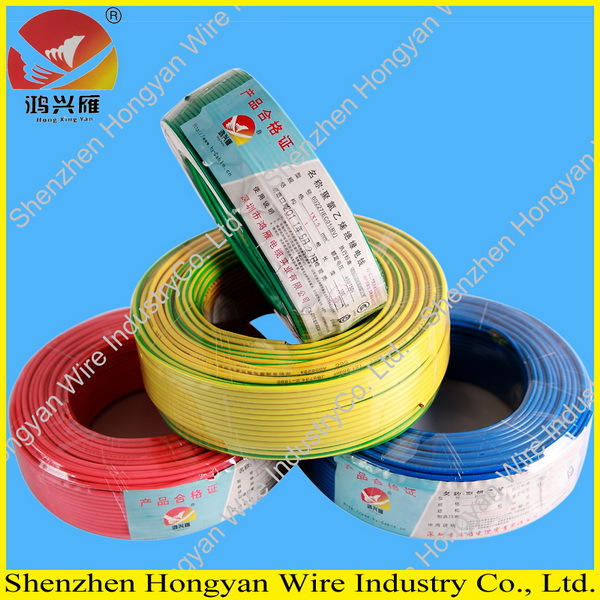 Company Information
Shenzhen Hongyan Wire Industry Co., Ltd established in 1999 and is located in Maling Industrial Park, Longgang, Shenzhen, China. We are a professional designer and manufacturer in wires and cables with ISO9001, having two senior cable engineers, over twenty managing and well-trained workers.
Our main products: Cat5e UTP/FTP/SFTP Lan Cable, CAT6 UTP/FTP/SFTP Lan Cable, Electrical Cable, Power Cable, PVC Insulated Cable, XLPE Insulated Power Cable, Steel Tape Armor Cable, Control Cable, Telephone Cable, Coaxial Cable, Fire-resistant Cable and Flame-retardant Cable and so on.

We are strictly according to the international, national and industry standard and have the national industrial production permit and China Compulsory Certification (CCC) and Flame-retardant and Fire-resistant and ISO9001 certifications. And our products are got the quality insurance commitment by China Pacific insurance company. We won "Customer Satisfaction Products of Guangdong Province", "China Quality Credit Enterprise", "Chinese famous Brand" honorable certificates.

Factory view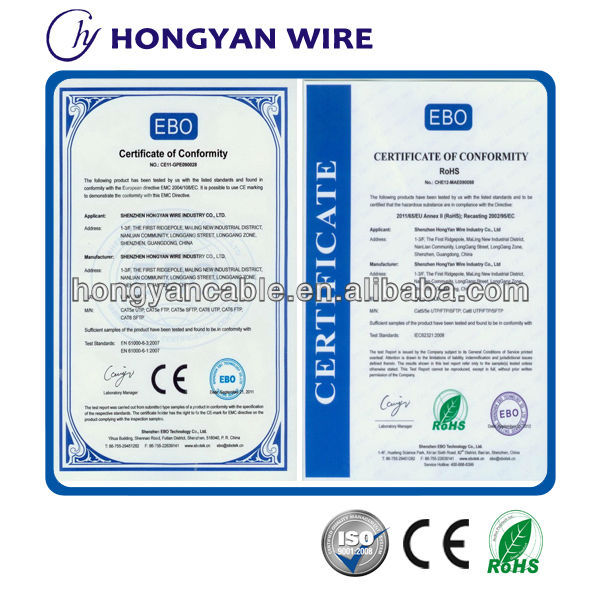 Группа Продуктов : ПВХ Электрический кабель > Одноядерный ПВХ Электрический кабель